TODAY IS THE DAY! AT 12:00 PM MT*, THE 2018-2019 ANNUAL CATALOG GOES LIVE!
Please note: the ordering system will be unavailable from Midnight to 12 PM MT while they transition to the new catalog!
Don't have a paper copy in your hand? Click on the image below to request yours!
I cannot believe it is JUNE already! Approaching halfway through the 2018 year already! JUNE is a special month! It's my birthday month!…and this year I hit a big milestone! 40 YEARS OLD! How can that be? Anyways, enough about me, here is what I have for YOU!
June Hoot Loot! YOUR CHOICE OF ANY 1 CLASSIC STAMPIN' PAD AND INK REFILL! An $11.25 VALUE! Click on the image below to get the details on how you can earn your FREE HOOT LOOT!
Catalog Shares Still Available UNTIL June 4th (Sign-up/Payment Deadline). You can see the details on the shares that I am offering by clicking on the image below!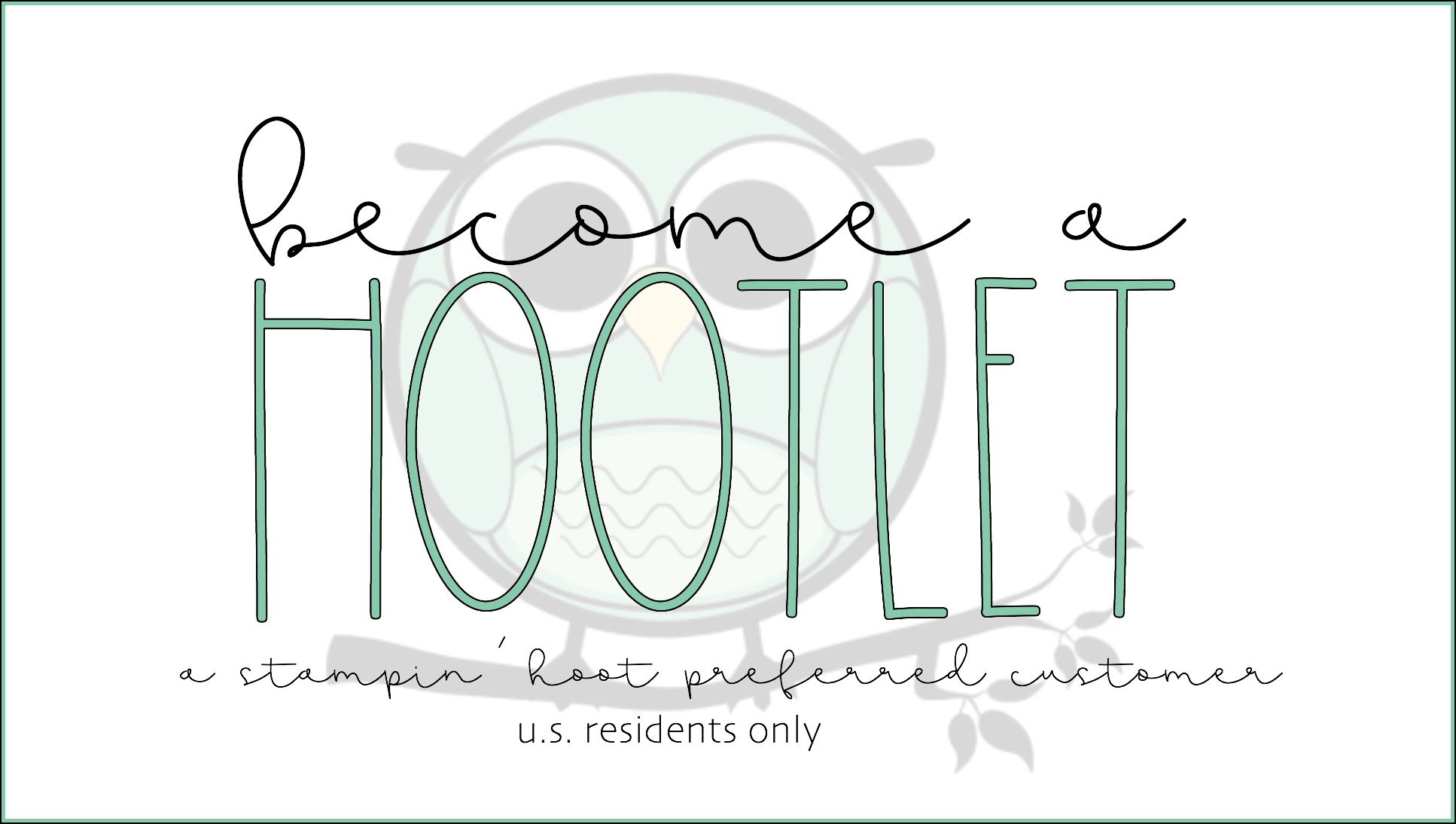 If you live in the US and currently do not have a Stampin' Up! Demonstrator that you order from, I would LOVE to be YOURS! I spoil my customers and would love to spoil you! Here are just a few of the benefits of becoming a Hootlet (Stampin' Hoot! Preferred Customer):
FREE Stampin' Up! Seasonal Catalogs – They will automatically be mailed to you with each new release. (Holiday Catalog and Occasions Catalog)
FREE Stampin' Up! Annual Catalogs – They will be delivered to your door, at no charge, with free shipping! This catalog is jam-packed with over 200 pages of products and ideas ready to inspire you to create!
Stampin' Hoot! Hootlet Rewards! – Want to earn more free goodies from me? Become a frequent shopper with me, track your purchases and redeem your hoot points for a free shopping spree, valued up to $30! Download your tracking sheet here: Hoot Points Tracking Sheet
Monthly Hoot Loot!
Place an online store order valued at $50 or more (before shipping and tax), enter the host code CS243K4H and you will earn YOUR CHOICE of a Current/Available CLASSIC STAMPIN' PAD & INK REFILL!