A Little Lime With The Lemon Zest Bundle
I have to admit, the Lemon Zest Bundle was not on the top of my list…I was going to pass on it until I started seeing all the cute handmade cards and paper crafts made with this bundle.  My mind quickly changed to "have to have"…I am so glad I added it to my collection.
I do prefer limes over lemons, so my creation reflects my taste.  In fact, it's kinda making me crave a refreshing Gin and Tonic with a squeeze of lime :).  When I showed my creation to my hubby (he is very involved and loves to critique my creations, give me valuable input) he was slightly concerned with the Zest sentiment being used with Lime… I shrugged my shoulders and said that my preference is some Lime Zest, so if it's not as commonly used as Lemon Zest, I still stuck with the limes.
Card Details:
Card Base is Thick Whisper White Cardstock cut to 5.5 in x 8.5 in and scored / folded at 4.25 in to make a standard A2 sized card.
A piece of Lemon-Lime Twist Cardstock was cut to 4 in x 5.25 in and adhered to the card base (with no mat area at the top of the card) with Stampin' Dimensionals.
I cut a piece of Shimmery White Cardstock to 3.75 in x 5 in, slipped it between the Layered Leaves Dynamic Textured Impressions Embossing Folder and zipped it through the Big Shot.  I then took Lemon-Lime Twist Classic Ink to an Aqua Painter and added color to each of the embossed leaves.   I adhered this piece to the Lemon-Lime Twist with Fast Fuse Adhesive.
Lemon-Lime Twist Ombre Ribbon was wrapped around the bottom of the card twice and then tied with a knot.  I wrapped one piece of Old Olive 1/8″ Sheer Ribbon and adhered to the back of the Cardstock with Fast Fuse Adhesive.
The limes were stamped in Lemon-Lime Twist Classic Ink on Shimmery White Cardstock.  I then took an Aqua Painter and added a touch more ink to give the Limes some color depth.  The leaves were also stamped in Lemon-Lime Twist Classic Ink but I added some Old Olive Classic Ink with an Aqua Painter to deepen the green hue. I stamped the sentiments with Tuxedo Black Momento Ink on each of the limes, cropped them out with the Lemon Builder Punch and adhered to the card with Stampin' Dimensionals. The cut pieces of limes were quickly cropped out with the coordinating 1 3/4″ Circle Punch.
The final touch was added my placing a Green Glitter Enamel Dot in the middle of the circle image.
The sentiments included in the Lemon Zest stamp set are so spunky and fun!  I love the "Chuck Them Right Back" saying…I can imaging grabbing a lemon and chucking it at something…makes me giggle. You can buy the Lemon Zest Bundle in the Clear-Mount option for $34.00! The item number is 145360.
I hope you enjoyed my paper craft creation using the Lemon Zest Bundle!  Remember, Life's Short, Live it with ZEST! I know I sure try to!  My two boys supply plenty of ZEST to my daily life!
LOVE FREE PRODUCTS?  GET A $35 BONUS!  June 1 – 30.  Place an order of $350 or more and get $35 in BONUS FREE STAMPIN' REWARDS!   Bonus applies to individual on-line customer order, as well as a workshop host benefit.  Details are shown below!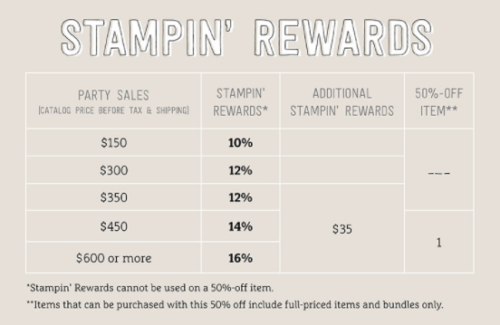 My FREE HOOT LOOT for June is Glitter Enamel Dots! See how to earn Free Monthly Hoot Loot by clicking on the photo below:
My list of products used in this post.  Click on the images to shop or click on the link at the bottom to print a pdf.