Step-by-Step Instructions: COMING SOON!
I used an Aqua Painter with Bermuda Bay and Gorgeous Grape to create the background for this card.  First, I lightly brushed on the color.  Then I used a sponge to add a bit of depth here and there.  After it was all done, I squeezed water droplets from my Aqua Painter onto the canvas, let it sit for a few seconds, then dabbed up the water with a paper towel…love the final product!
Using Stampin' Write Markers to give a red rubber stamp multiple colors, it such an easy technique to do.  Instead of huffing on the stamp, this time I lightly spritzed it with water from a Stampin' Spritzer!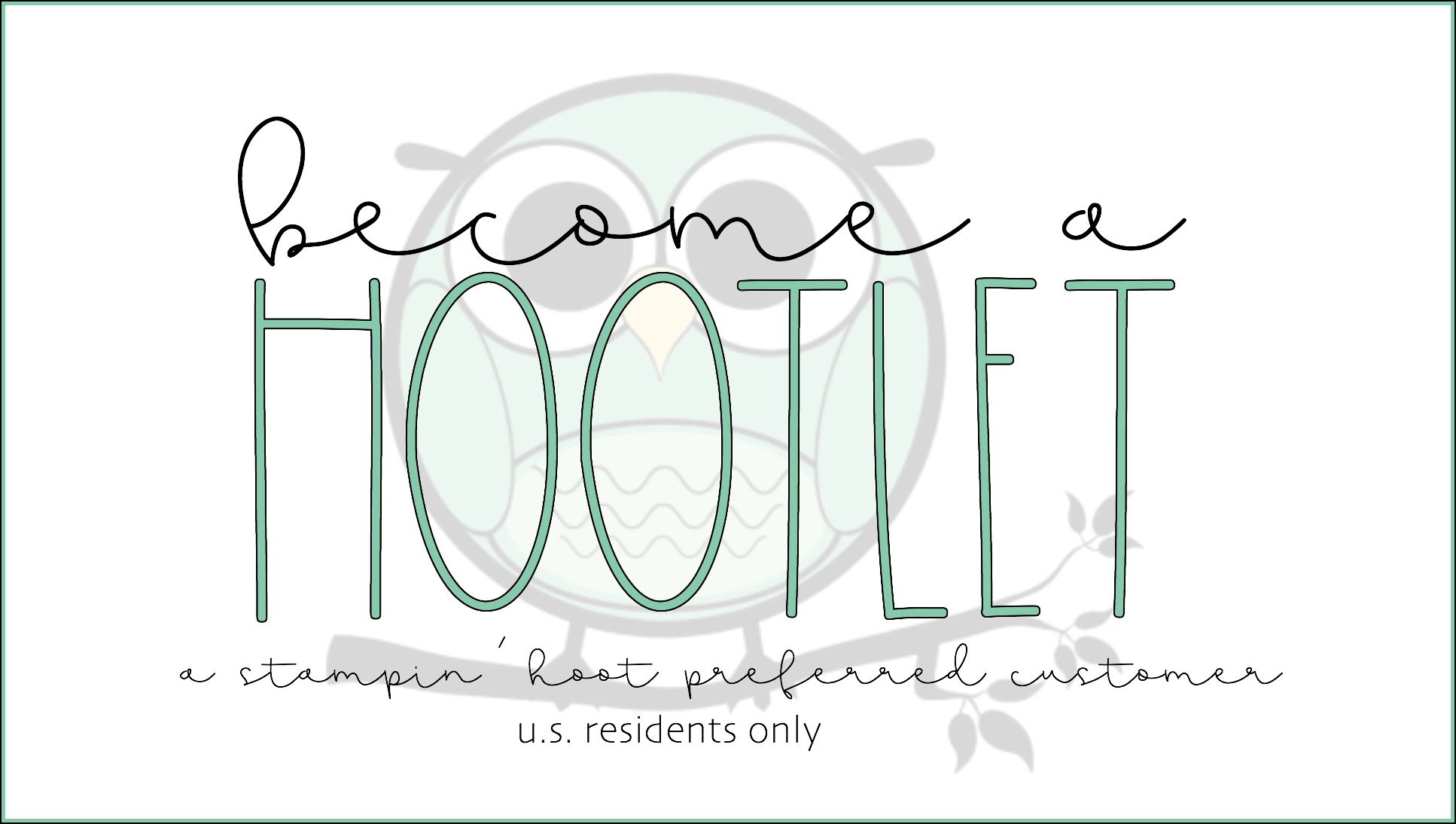 If you live in the US and currently do not have a Stampin' Up! Demonstrator that you order from, I would LOVE to be YOURS!  I spoil my customers and would love to spoil you!  Here are just a few of the benefits of becoming a Hootlet (Stampin' Hoot! Preferred Customer):
FREE Stampin' Up! Seasonal Catalogs – They will automatically be mailed to you with each new release. (Holiday Catalog and Occasions Catalog)
FREE Stampin' Up! Annual Catalogs – They will be delivered to your door, at no charge, with free shipping! This catalog is jam-packed with over 200 pages of products and ideas ready to inspire you to create!
Stampin' Hoot! Hootlet Rewards! – Want to earn more free goodies from me?  Become a frequent shopper with me, track your purchases and redeem your hoot points for a free shopping spree, valued up to $30!  Download your tracking sheet here:  Hoot Points Tracking Sheet